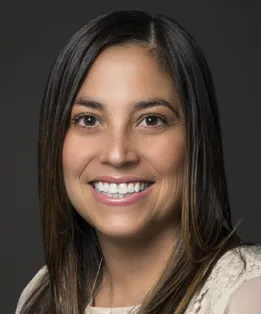 I have been a practicing pediatrician for the past 9 years. I've spent the past 5 years at Lurie Children's Hospital, and before that I practiced at the Morgan Stanley Children's Hospital in New York. I did my undergraduate work at the University of Illinois at Urbana Champaign, earned my medical degree at the Chicago Medical School, and my residency at New York Presbyterian Weill Cornell, where I served as chief resident.
I've always known that I wanted to work with children, and I enjoy the relationship I'm able to build with my patients and their families. My interests include preventative care, injury prevention, and developmental pediatrics.
I'm board certified in pediatrics with the American Board of Pediatrics. I'm a member of the American Board of Pediatrics and a Fellow of The American Academy of Pediatrics. Additionally, I volunteer with the Romona Parent Teacher Association.
I live in Wilmette with my husband and 4 children. When I'm not treating patients I enjoy spending time with my busy family, playing the piano, travelling, skiing, snuggling with my two dogs.