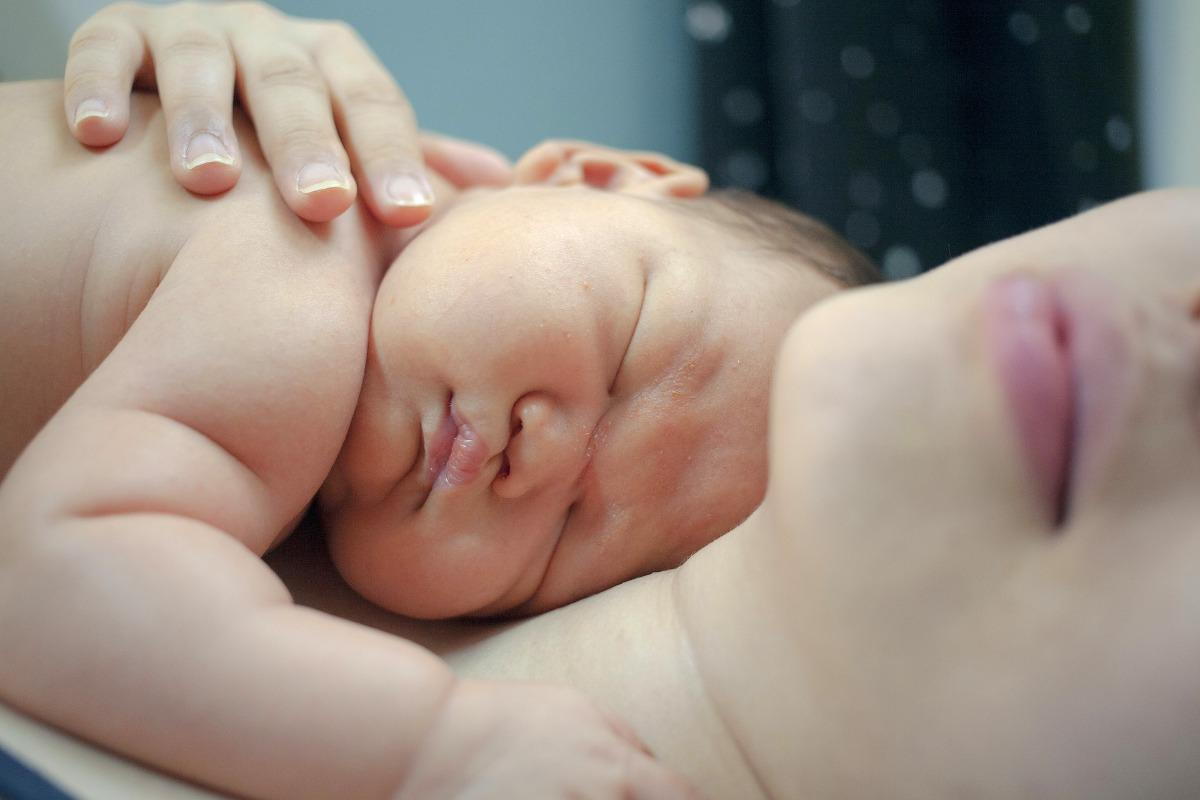 There's an old saying that babies don't come with an instruction manual. And that's true. But parents don't need to feel like they have to figure it out all on their own. There are numerous resources available that can make newborn care in the first 12 months feel safer and more manageable.
What You Need to Know About Newborn Care in the First 12 Months
During Baby's first year, most of their days will be devoted to three activities: eating, sleeping, and growing. While you're performing all of this first year care, your newborn will also be developing strong emotional bonds, carving out the first hints of their identity, and starting to figure out the world around them. 
For most parents, newborn care in the first 12 months basically comes down to keeping your baby healthy and supporting them along during this first year.
How to Help Your Baby Get Enough Food
As adults, we have a basically set eating schedule (you eat breakfast at 9am, lunch at noon, and dinner at 6pm–that kind of thing). But with babies, you basically feed them when they're hungry (and you can tell they get hungry because they start crying or acting fussy). As a result, most parents adopt an "on-demand" feeding schedule for their newborn.
Parents can choose to breastfeed or bottle feed their newborns–but the decision is not mutually exclusive. You can choose to breastfeed during the day and bottle feed in the evening. Likewise, you can use breast milk sometimes and baby formula others. Everyone will be a little bit different, so make sure you talk to your doctor about your options.
To make sure your baby is getting enough:
Help your provider monitor your baby's weight. During checkups, make sure that your baby is growing as quickly as is expected.

If using formula, make sure that you are measuring out the correct amount of formula with every feeding. You can then easily track just how much your newborn is ingesting.

Monitor your baby's diaper usage. You should be looking for six wet diapers and several stools a day.

Talk to your provider if your baby doesn't seem interested in feeding or sleeps through feeding times consistently.

Talk to your doctor if you have trouble securing enough baby formula.
In general, you should plan on feeding your newborn every 2-3 hours, though this may change over the course of the first year. If you have any concerns about feeding or you aren't sure your baby is getting enough, talk to your provider!
How to Bathe Your Baby
For many parents, bathing is a special bonding time. As much as you look forward to splashing around with your baby, you might have questions about the "right" way to bathe your newborn. That's because there are some restrictions on what you should and should not do. In general, you should follow these bathing guidelines:
Stick to sponge baths only during the first four weeks or so. You want your baby's umbilical cord to fall off and the navel to heal completely before moving to tub baths. Likewise, if your child is circumcised, you will want to continue with sponge baths until healing is complete, usually about 1-2 weeks after the circumcision is performed.

In general, 1-3 baths per week is the sweet spot for keeping your baby clean and healthy. Giving more than 3 baths per week can dry out your baby's skin, which can lead to irritation.

Once you begin tub baths, your newborn will not require more than 2-3 inches of water. It's very important that you never leave your baby alone–even in shallow water. If you need to leave the room for any reason, just wrap your baby up in a towel and take them with you.
If you have any questions about bathing, be sure to talk to your doctor or pediatrician. There's no such thing as a bad question!
Diaper Care
Babies eat a lot! They need all that energy for growing. And with all that eating comes urine and poop. There's no getting around it. Whether you are using disposable or reusable diapers, it's important to keep your baby clean and dry. Each diaper style offers benefits and drawbacks, so there's no one correct answer.
There's also nothing wrong with changing course at any point during your diaper care. If you decide disposable diapers are too wasteful or reusable diapers are too much work, it's okay to change course.
The general steps required to change diapers include the following:
Make sure you have all of your supplies close at hand (wipes, clean diapers, a blanket, and so on)

Lay your baby on their back gently and remove the dirty diaper. 

Use a cloth or wipe to clean your baby's genital area.

Replace the dirty diaper with a clean one
Changing diapers is a skill–so don't be alarmed if it takes you some time to learn the best way to change your baby's diaper!
Handling Your Baby
While performing all this first year care, you'll likely be bonding with your baby in various ways. One great way to bond is to hold your baby. While handling your baby, you should make sure to:
Support your newborn's head at all times. Your newborn's neck muscles aren't strong enough to hold their head up on their own.

Avoid shaking your baby for any reason (including out of play or frustration). Due to your newborn's still developing brain, shaking your baby can cause permanent brain damage and, in more serious cases, death.

Wash your hands before handling your baby. This will help prevent the spread of disease to your newborn (their immune system is still relatively weak and developing). 
If you have any questions about newborn care in the first 12 months of your baby's life, contact Children's Healthcare Associates to get individualized instructions and answers.